​
The clubhouse is now open on a limited basis!
Days and hours are as follows:
​
Mondays/Thursdays/Fridays

- 3:30 p.m.

to 8:00 p.m.
Saturdays

-

11:00 a.m. to 8:00 p.m.
Sundays

-

8:00 a.m. to 8:00 p.m.
​
​
We hope the clubhouse will be open full-time in the near future when things return to normal. In the meantime, stop in on the days we are open, grab a cold beer and some food from the kitchen!
​
Though the clubhouse is opening,

we are still booking tee times online ONLY

as we are still observing social distancing guidelines to be safe.
​
Stay at least 6 feet away from others

Don't shake hands before or after your game

Leave the flagstick in the hole

Remove rakes and ball washers from course

Do not share clubs or any other equipment
​
​
If you would like to play golf please schedule a tee time, which we will have available in time increments, using the calendar below.
You will have to pay electronically using PayPal which accepts credit and debit cards.
There are no pull carts available currently

Driving range is now open!
If you come out, please use common sense folks. Abide by the guidelines stated above, and
do not, under any circumstances, show up without first booking a tee-time!
Many of us are feeling cooped up and this is a great chance to get out, get some exercise, and enjoy some golf during all this craziness.
​
Cart rentals are being handled the same as golf tee times. Once you book a tee time, make sure you book a cart rental for the corresponding time! Carts are

$8.00 per person

. No exceptions.
The cart calendar will be your tee time +5 minutes to avoid overlap and duplication on our calendar. So if you book a tee time for 9:00 a.m., you will rent your cart for 9:05 a.m.
We are now taking memberships for 2020!! Please use the dropdown menu below and click "buy now" to finish the transaction through PayPal.
Please note, all membership prices through PayPal reflect a $12 processing fee added to the base cost of the membership.
BUY YOUR 2020
MEMBERSHIP HERE!
If you wish to pay by check please mail payment to:
Attn: Kathie Hayes
9318 East Mud Lake Road
Fulton, NY 13069
The Hayes family is looking forward to expanding upon John's legacy in 2020.
John P. Hayes, 1947 - 2019
Welcome,
​
Located in Oswego, New York, Evergreen Hills is quickly emerging as a viable option for any golf enthusiast. Boasting affordable rates, a relaxed atmosphere, and the best customer base around, we are the most improved course in the area over the last decade.
​
A 9-hole course that is great for golfers from ALL walks of life, we are located a few short miles from the campus of SUNY Oswego and downtown Oswego. Known for having the greenest greens and the coldest beer around, we welcome all golfers!
Come see for yourself!
- 20 round cart voucher - $100
Add us on Facebook to keep track of upcoming events and daily specials!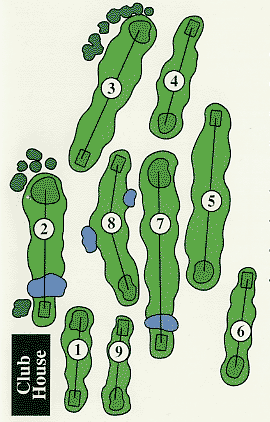 Questions? Comments?
Please feel free to give

us a call!
315-342-PUTT(7888)